This appeared as my column in BLInk in January
Happy new year, readers! I have just—for the third year running—set my reading challenge on a website called Goodreads. It lets you log and rate each book you read, and by the end of the year, you have a nice record of all your reading habits. It's been quite invaluable for me, since I read a lot, and often forget what I was reading a month or two ago. Another new habit I've started is a reading journal, a sort of companion to my Goodreads challenge, where I write down the books I'm reading, my thoughts and add lists of books I'd like to read in the coming month. With those resolutions in mind, this month's theme is new beginnings, and what better way to start than to inspire yourself with some books?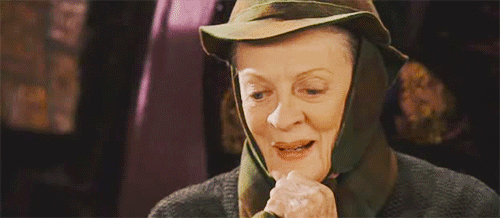 Water cooler
: Even if you're not on the publishing circuit, it's very likely you would have heard about Sujatha Gidla's book
Ants Among Elephants: An Untouchable Family and the Making of Modern India
. It's been widely reviewed in the US, where it was first published, and even though it just came out in India a few months ago, the buzz has been building around it. Through meticulous research and lots of interviews, Gidla has managed to put together a fine portrait of a young untouchable man—her uncle—who grew up Christian but renounced religion when he joined India's nascent Communist party. There are stark pictures of poverty and injustice in this book, and I warn you, it is not an easy read, but it is a necessary one. Gidla moves down the generations, from her grandfather, who was a teacher, to this uncle who changed his fortune, and also manages a look at the life of her own mother, an intelligent sharp woman, who also became a teacher, despite an unhappy marriage and three small children. Make this the year you find out more about the varied histories of India, not just the stuff in your old school textbooks, and this book with its focus on the rise of the student movement and how it affected young lower caste men will give you the alternate view you never knew you were missing.
Ants Among Elephants by Sujatha Gidla, Harper Collins, Rs 599.
Watchlist
:
I don't know about you, but this is the year I tried to get away from all the bad news by reading a lot more about people who survived in the wildnerness, alone. Something about being all by myself was greatly appealing to me this year: even if it was just reading about it. Perhaps your resolution is to exercise more, and what better way to inspire yourself than by reading Cheryl Strayed's gorgeous memoir
Wild
? The book is the story of how she trekked the Pacific Trail, a long hike that cuts across a large part of America, and has been written about often, most famously by Bill Bryson in
A Walk In The Woods
.
Wild
has also been made into a movie, starring Reese Witherspoon, but even if you've watched it, I urge you to read the book as well, because not only is it a walking memoir, it's also a grief memoir, as Strayed, who has just lost her mother and her marriage, resorts to walking eleven hundred miles just to make sense of it all. Her prose is almost like poetry, and even though her pack is heavy and her shoes are tight, it'll make you want to follow in her footsteps.
Wild by Cheryl Strayed, Penguin Random House, Rs 399.
Way back
: And perhaps, you're inspired by my own resolutions at the top of this column, and want to build up your reading habit. The first question is always, "Okay, but what shall I read?" For this, and for a love letter to books and reading, pick up Anne Fadiman's
Ex Libris
, a book I first read at age nineteen, but which I can still remember vividly, like an old, dear friend. In this slim volume of essays, Fadiman moves from subject to subject deftly and often, humourously. There's one about what happens when you mix your books with your husband's, what do you do with the spare copies? Another on the treatment of books: do you dog-ear to mark the page, or are you fastidious about bookmarks and never placing your book splayed across a pillow? And my particular favourite: the essay about books about food. Delicious. Fadiman says in her preface that she began writing the book when she noticed how books were being sold like toasters—one cheaper than the other, which one was a better one and so on. She wanted, instead to address the people for whom reading also lay in having a connection with your old books, not just which new book to buy. I think that still holds true.
Ex Libris by Anne Fadiman, Rs 443, Penguin Random House